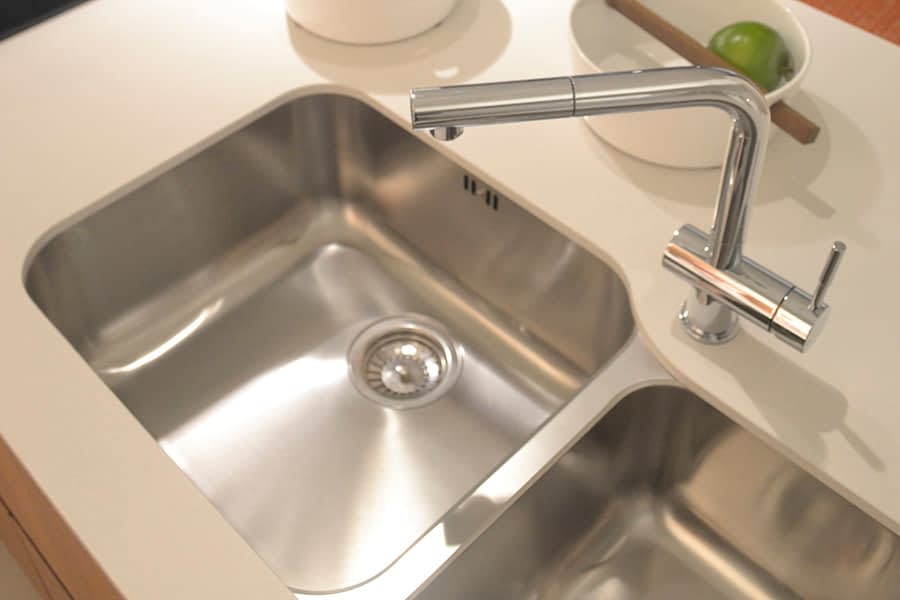 What is the best material for the kitchen top?
When speaking of marble, Carrara immediately comes to mind. Perhaps because of its beauty or because of what it represented in Renaissance sculpture, Carrara still is the first choice for everyone. A material with different features and qualities, it ranges from the cheapest CD to C, up to the very expensive Statuario, consisting of white, sugary crystals, almost devoid of veins. In the last ten years, there has been an increase in the demand for Calacatta, a Carrara with a snow-white background, cut by thick and evident veins.
Since marble is a very porous material, it stains easily and needs careful maintenance.
For a long time, granite was the most commonly used material in kitchens. It is a natural stone that is highly resistant to heat, but very sensitive to oils, which can be absorbed by a micro-crack. Imported in large blocks, cut into slabs, honed and polished, this material is notoriously sound and compact. It is available in various colours and patterns. Grouting once a year is recommended.
It is an industrial composite material (approx. 90% quartz and 5-10% resin), prized for being non-porous and, therefore, resistant to stains and heat. Unlike natural stone, it does not trap bacteria and is, therefore, extremely aseptic. It is compact and resistant like granite, but unlike the latter it does not require periodic grouting. Manufacturers are creating some versions that closely resemble many marbles, including Carrara.