Lightweight marble
Lightweight marble is obtained by combining a thin slab of marble and a layer of honeycomb material. This technical solution drastically reduces the weight of marble panels (which weighs approximately 14 kg per square metre), allowing us to use marble for projects where its use would otherwise not be possible.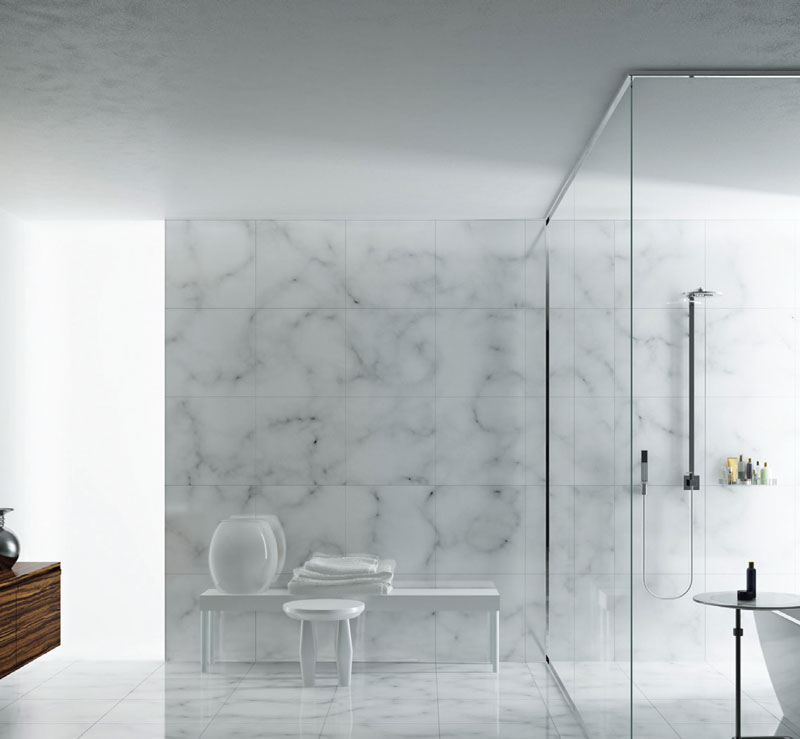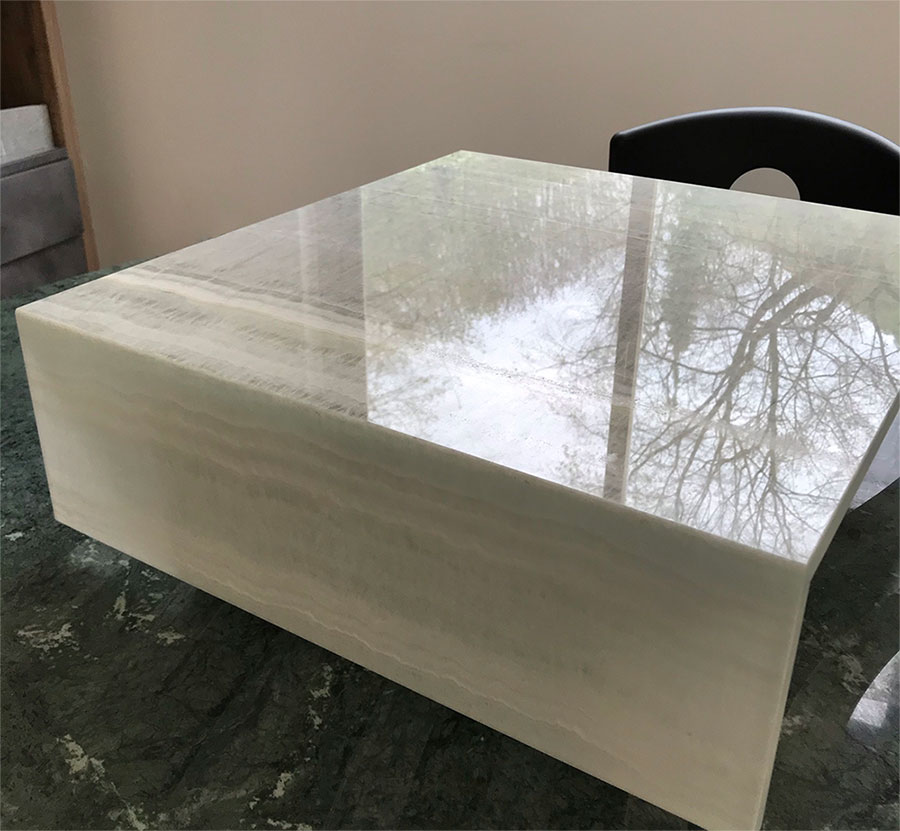 LIGHT WEIGHT: the reduction in weight is an advantage both from a static/structural point of view and during the handling and laying phases
SIZE: this technique makes it possible to produce very large panels, which would otherwise be impossible to handle on site and would make the laying phase very complex and risky.
STRENGTH: lightened panels are very sturdy, allowing to create elements that would otherwise not be easy to realise.
BACKLIGHTING: by using translucent supports and by decreasing the thickness of the stone, it is possible to backlight panels.
Discover our backlight systems by visiting the dedicated area.
Lightweight marble
Types of supports
Production process
The production process can be applied to almost any natural stone, as well as to concrete or resin terrazzo. Lightened panels can be obtained by bursting slabs or by calibrating them. Thickness and types of finishes are determined on the basis of the project's needs, taking into account the features of materials.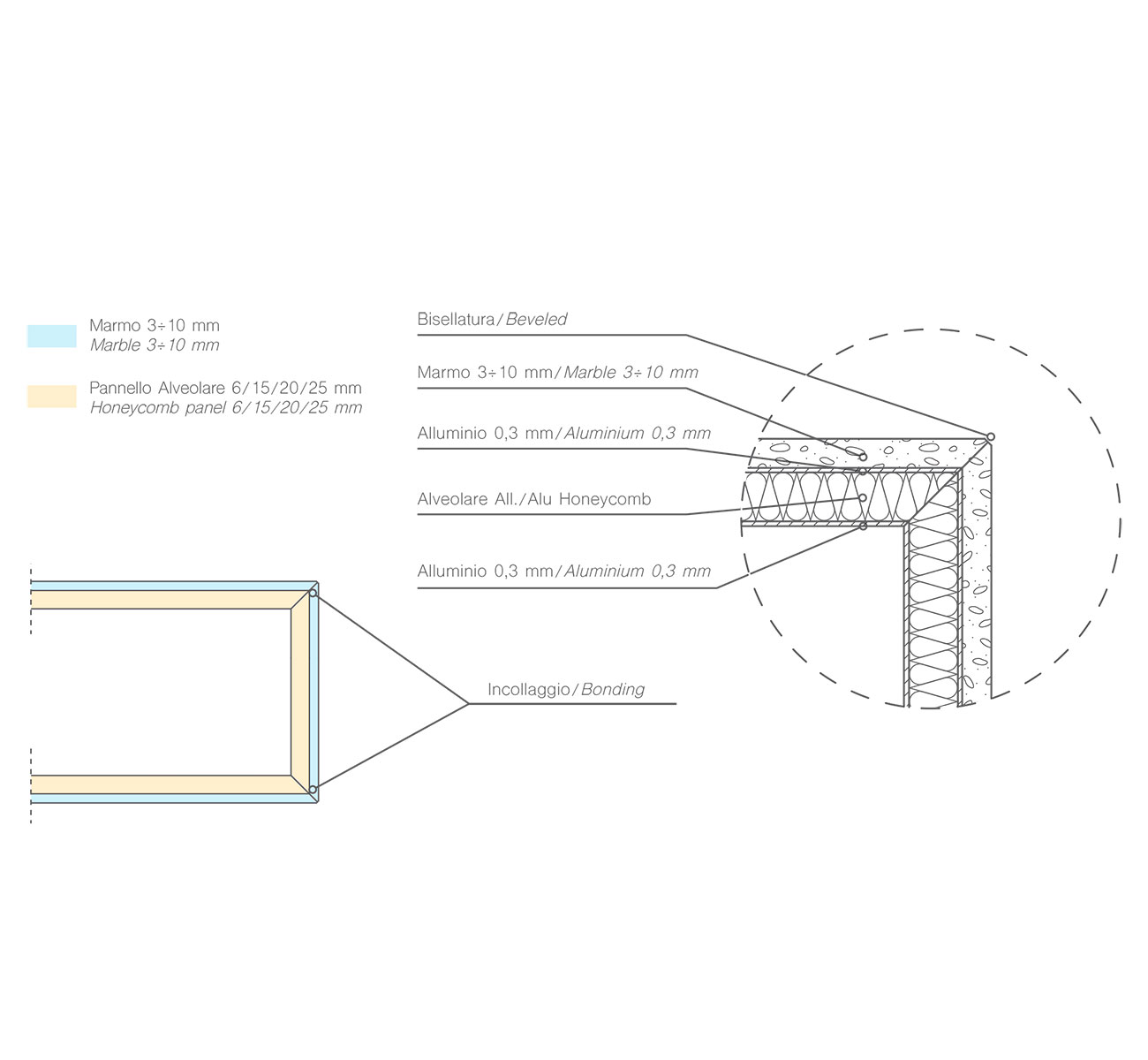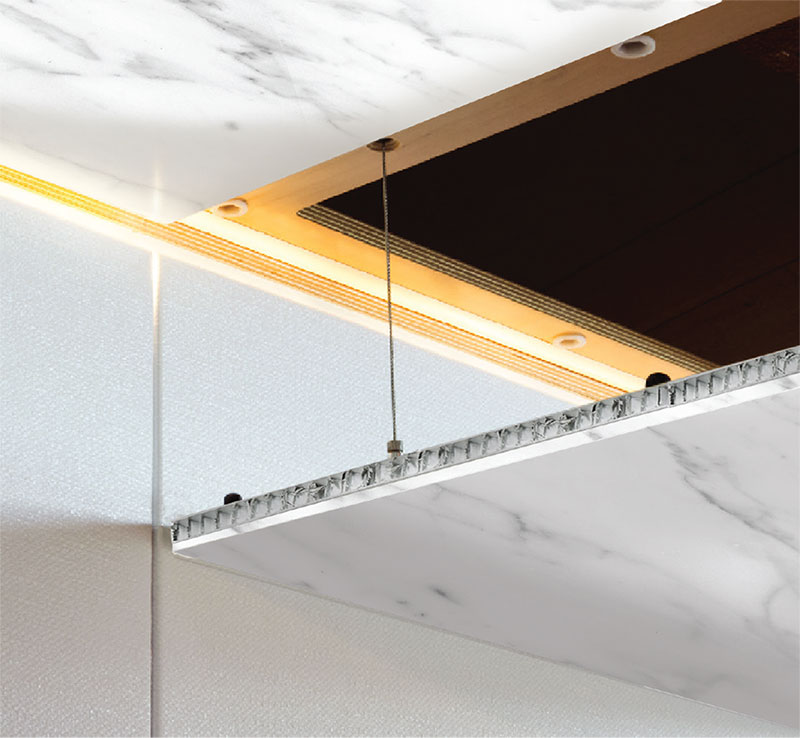 Anchorage systems
We have tested several solutions for the mechanical anchoring of lightweight stone panels on the market. We select them according to the type of panel, the support, and the installation site.