Lightened-marble
Supports
Support panels come in different types. Our technical staff will guide you to the ideal choice in each project.
The aluminium honeycomb panel with fibreglass skins is the most commonly-used solution. Panels with aluminium or galvanised steel skins are also available. The choice must be made according to the needs of the project.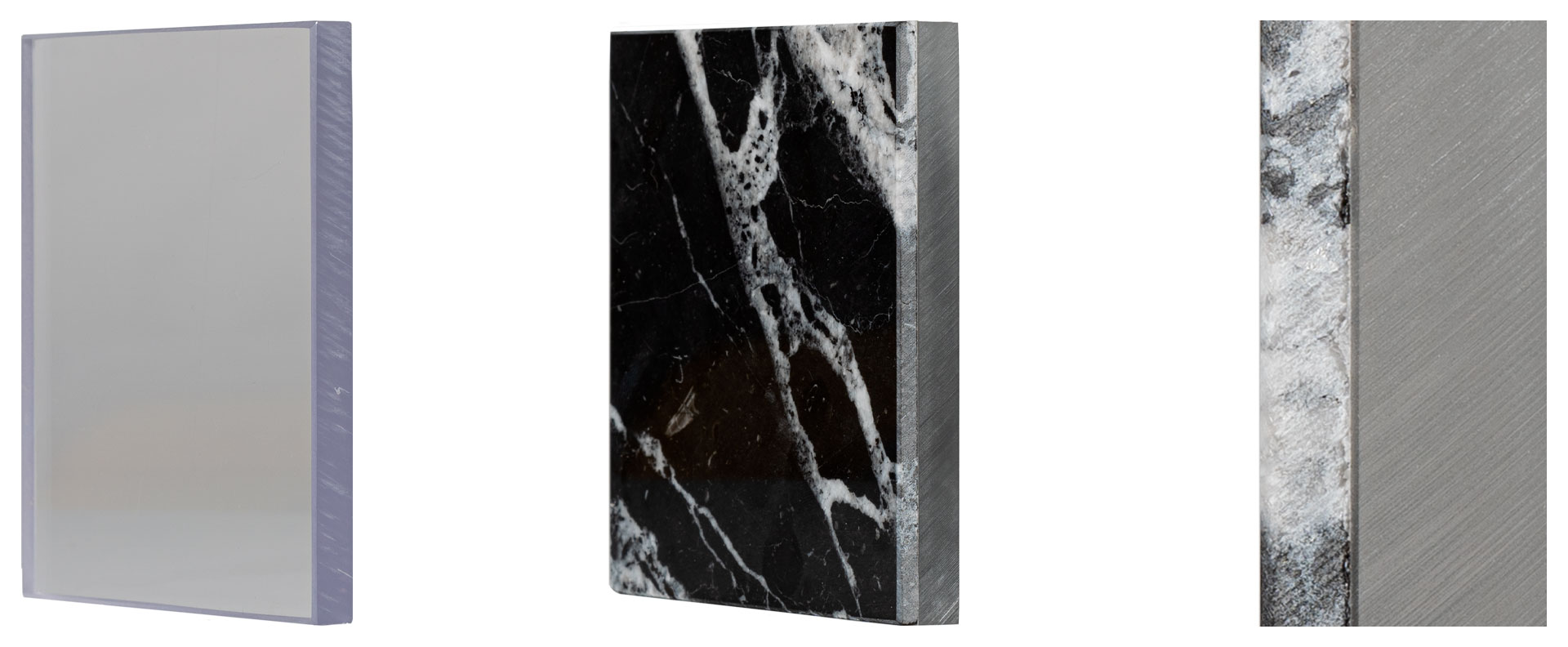 Composite panels can be produced with normal or tempered glass backing. They are ideal for creating backlit elements or surfaces. The methacrylate backing combines some of the advantages of glass, such as transparency, while eliminating some of the processing problems inherent in glass itself.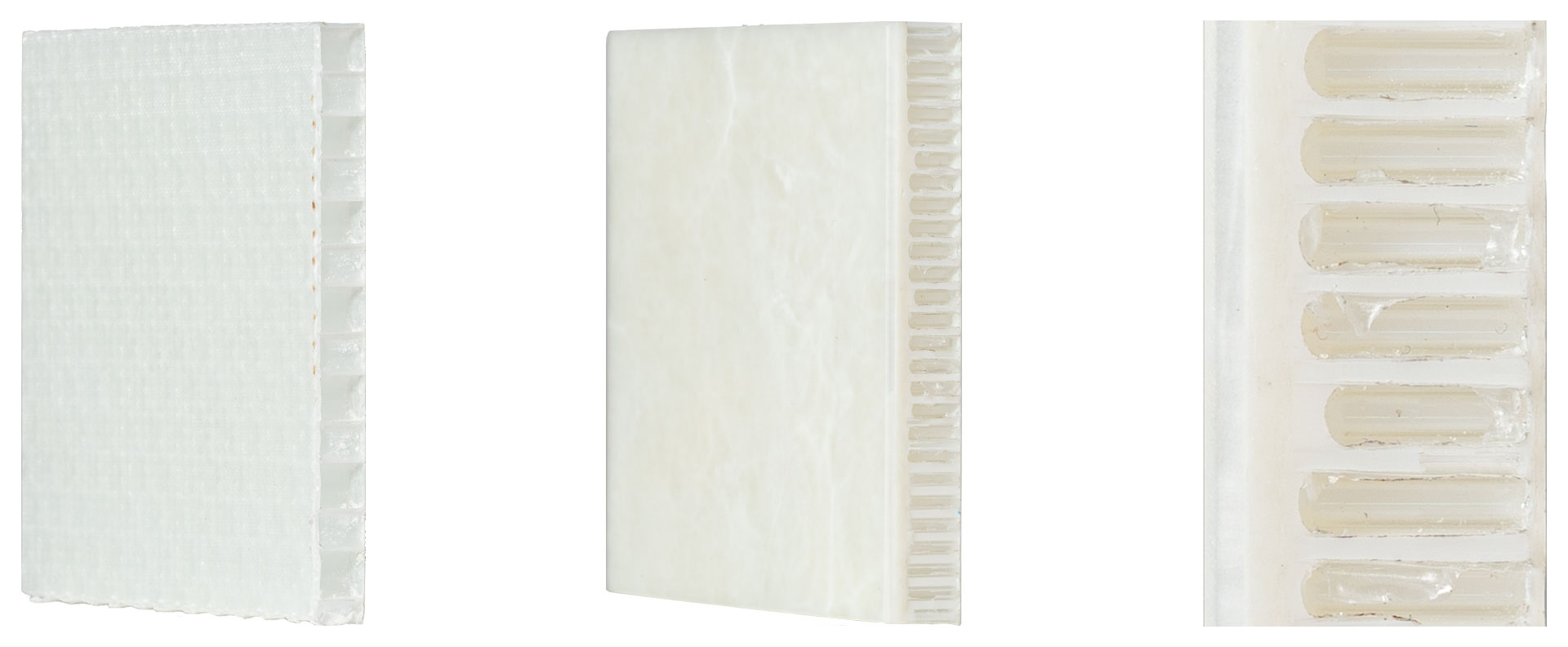 Polycarbonate honeycomb is the ideal solution for lightness and high translucency.
Backlit cladding or ceilings can be created with this support, using a variety of materials.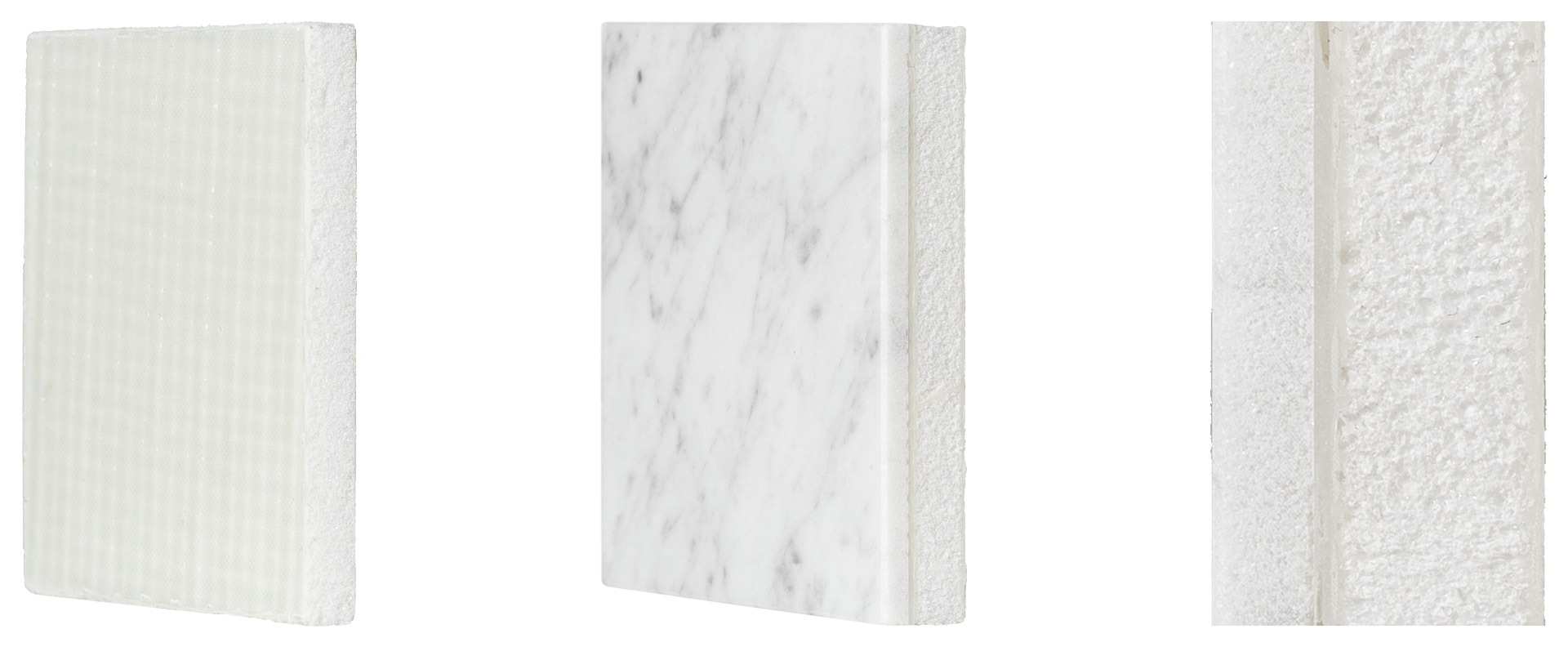 Pet foam, a self-extinguishing material, is perfect when the project needs a support allowing light to pass through, yet complying with fire regulations.