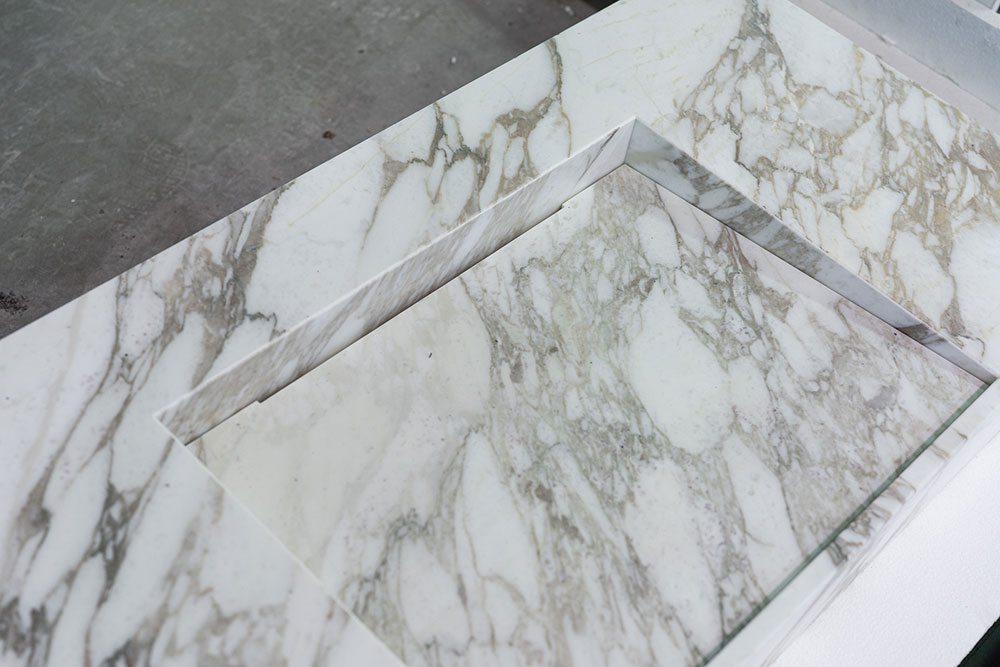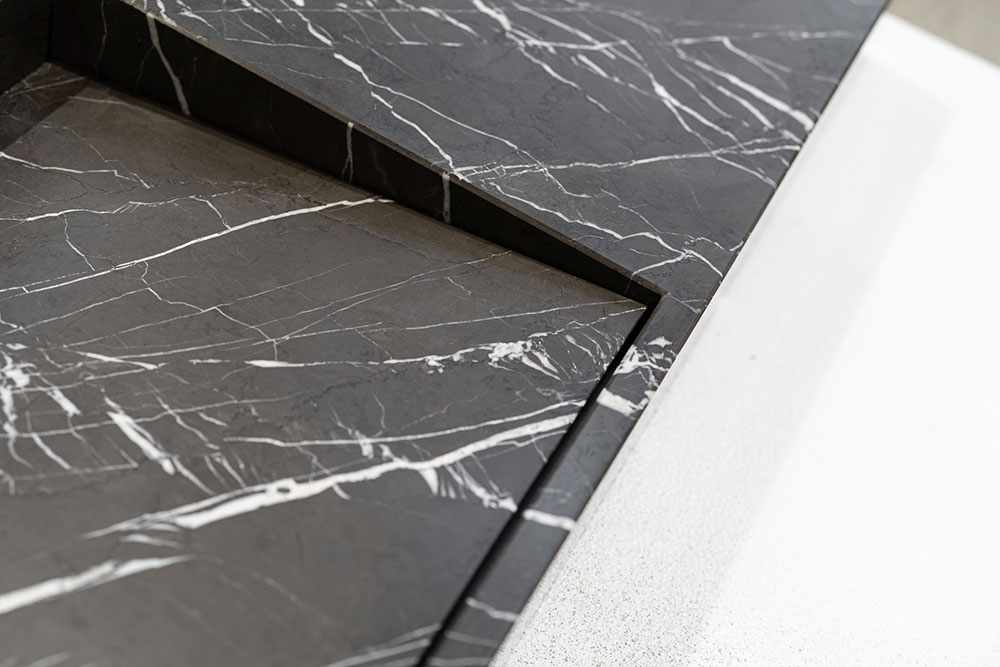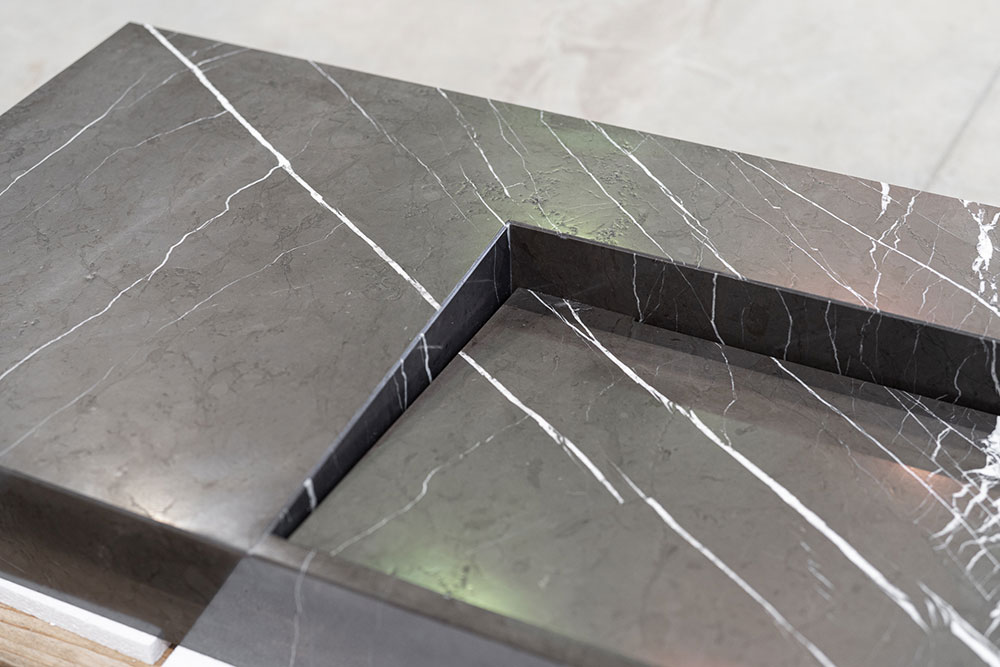 Marble bathroom furniture
Design of a white Carrara marble console table made for an exclusive hotel in Paris.
This bathroom furniture has been made from 2 cm slabs of Statuarietto, quarried in the Apuan Alps. The slabs were cut at 45 degrees to be joined together and finished with a small bevel to prevent the edge from breaking.
The gluing phase has been performed perfectly, especially in the basin, where water flows and sealing must be accurate and careful so as to avoid unexpected leaks.
Finally, the marble was treated with a thin protective layer of wax to preserve it from possible stains from acid or greasy products.
Periodically treating marble surfaces with specific wax-based products (natural or synthetic) helps reduce the risk of unsightly stains and halos.