COUNTERTOP MARBLE MIRRORS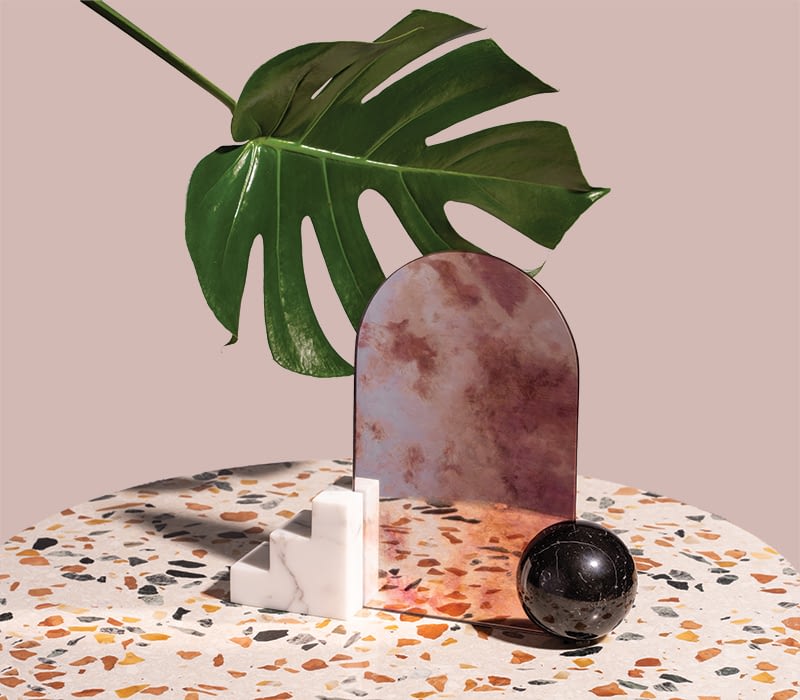 STAIRCASE - COUNTERTOP MIRROR
Balancing a simplified architectural form, the staircase with a contrasting oversized sphere to hold an arched mirror. Playing with elements prevalent in Charlotte Taylor's illustrations to form an abstract object composition.
---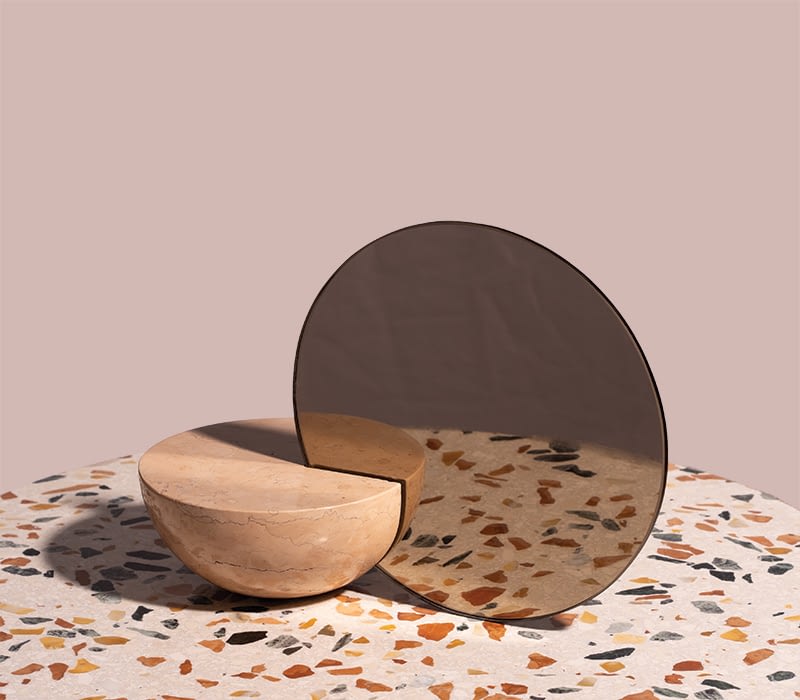 HALF SPHERE - COUNTERTOP MIRROR
Exploring the form of the sphere and its 2D representation as a circle, a playful intersection of the two, evoking notion of balance and movement in the static object.
---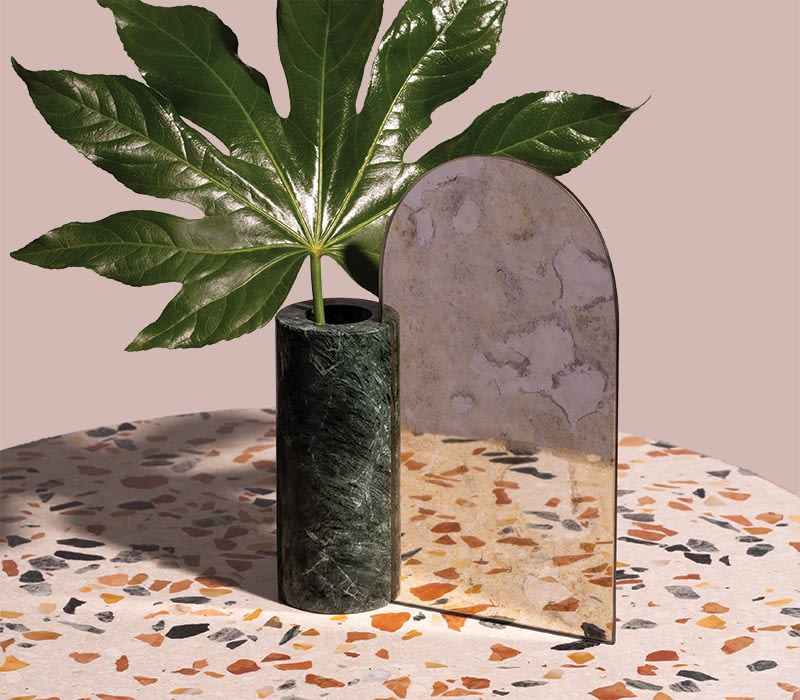 VASE - COUNTERTOP MIRROR
Exploring the mirror as multifaceted object, introducing the element of the vase to give it a dual function, both as a window for looking and a sculptural vessel.
---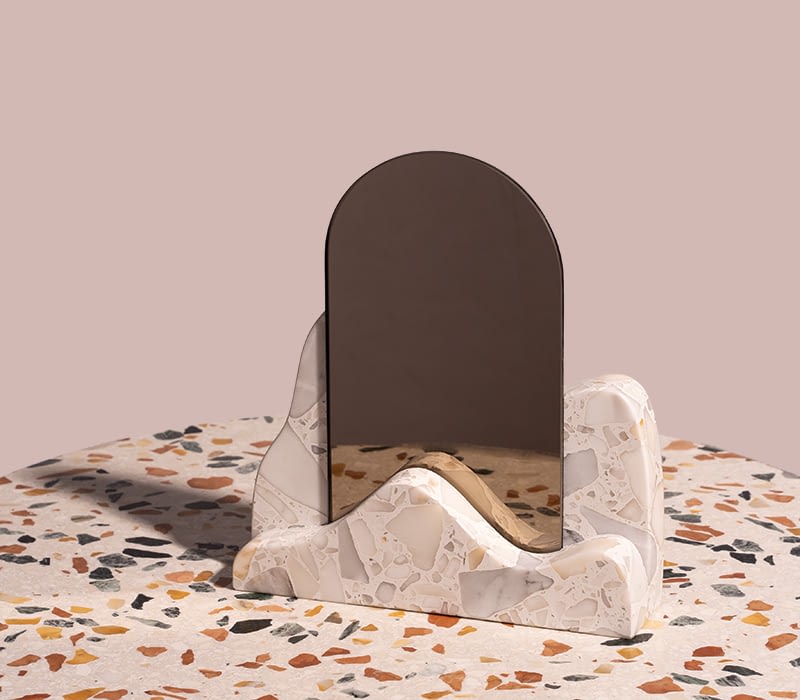 DUNE - COUNTERTOP MIRROR
Exploring layering of material with arched mirror embedded between two organic curved forms, playing with perspective and reflection.
---
Competitive advantage is a companys ability to perform in one or more ways that competitors cannot or will not match.

Whenever you see a successful business, someone once made a courageous decision.

The most important thing I learned from big companies is that creativity gets stifled when everyone's got to follow the rules.